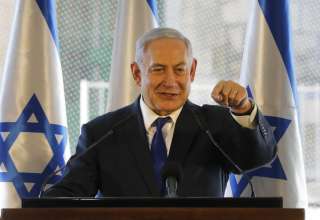 Since Benjamin Netanyahu took office again as prime minister of Israel, he has not received an invitation from the White House. He actually counted on this during the visit of US Secretary of state Blinken to Israel, at the beginning of this year. The absence of the official invitation would have to do with concerns from the Americans about Israeli reform plans.
The Israeli government is the most right-wing and conservative the country has ever had. She wants to implement legal reforms that give the Supreme Court significantly less power over the legal system. At the same time, the Knesset, the Israeli parliament, would get much more power.
In Israel, tens of thousands of people have been taking to the streets for weeks in a row to demonstrate against those plans. The protesters fear that the reforms will damage democracy.
The United States is Israel's main ally. In addition to military support, Israel also receives a lot of political support from the Americans, for example by vetoing resolutions critical of Israel in the UN Security Council.
At first it seemed that the US government did not want to interfere in the discussion of the reforms because it is a domestic issue. But now there are more and more signs that the US is not happy with Netanyahu's plans.
Last week, more than ninety Democrats warned President Biden in a letter that the legal reforms are undermining the relationship between Israel and the United States. They called on him to pressure Netanyahu and his government not to damage Israel's democracy.
Independent judiciary
And it's not just this group of Democrats who are concerned about the reform plans. Both U.S. Secretary of defense Austin and Foreign Affairs Blinken recently stressed the importance of Israeli democracy. And that it is important to protect pillars such as an independent judiciary.
And recently, president Biden also spoke out on the issue for the first time. He told The New York Times: "building support for fundamental change is important to get people to believe in it, so you can sustain it."In doing so, he responded to the mass demonstrations in Israel against the reform plans. He also stressed that Israeli democracy is built on strong institutions, such as an independent judiciary.
But more than cautious warnings are not yet. And it is also questionable how far Netanyahu can go until the US actively opposes the plans, perhaps with a rift between the countries as a result.
---
About the author: Matthew Johnson
Matthew Johnson, a small tech business owner retired and found his passion in journalism.